Catch up to the Heroes League before the next content update lands! Seize the moment and head in game this weekend for the Legs and Webs event.
Time is running out before the next level cap rise and so we wanted to give all you restless adventurers a chance to catch up to the Heroes League. We have spun together an event for this coming week. It's a creepy-crawly, hairy-scary, silk and spiders, Legs and Webs event.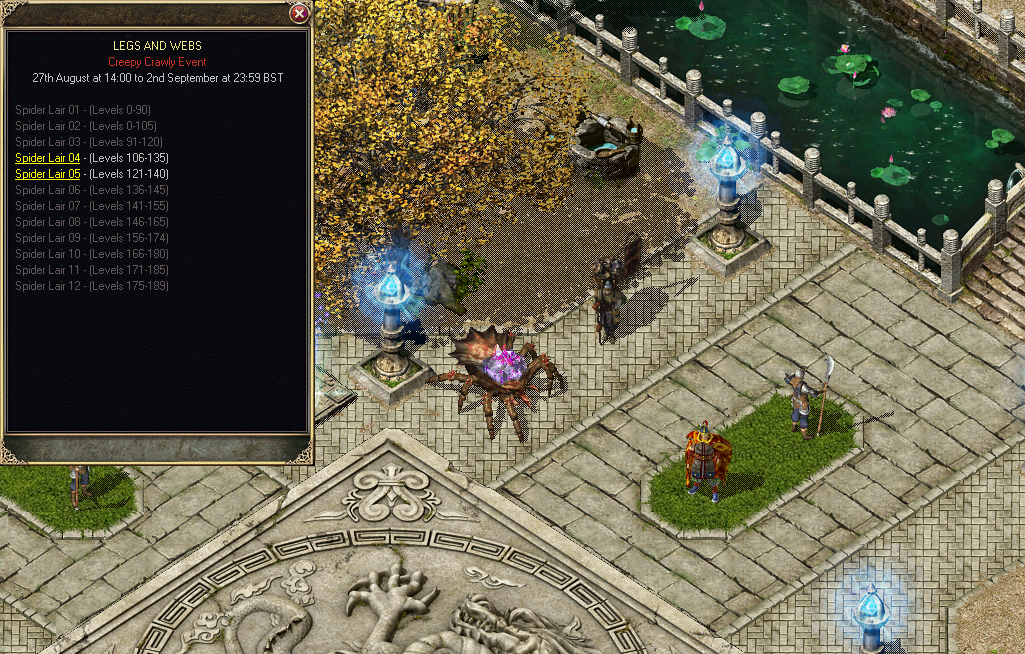 There will be 12 level-based dungeons for you to encounter SPIDERS – all with great xp and generous drop tables. PLUS collect Spider Webs and Weaver Orbs to trade with the Silk Collector for a private hunt with rune drops and Game Shop items.
Legs and Webs will start on Friday 27th August at 2PM BST
Arcadia will reboot shortly before this in preparation for the event
Start your Journey with Free XP
Take advantage of the time-limited cheat codes we have available. Get Back to Bichon with XP boosts as this will be your last chance to level before updates.
Simply type the relevant code in the chat bar for free XP. Don't forget to update the code every time you level up!
@under120freeXP – for +300% XP
@under140freeXP – for +200% XP
@under160freeXP – for +100% XP
Whats New in Arcadia?
We have recently revised a trove of content in Arcadia, all in preparation for the new level cap update and new dungeon release.