Arcane Province
The new province of Arcane will be the main release, containing the Fire Ant Lair, Insect Cave, Decaying Den and Iku's Lair. Here you will find a great horde of monsters, supers, champions, commanded by new bosses: Chained Ghoul,  Abomination and IkuTurso.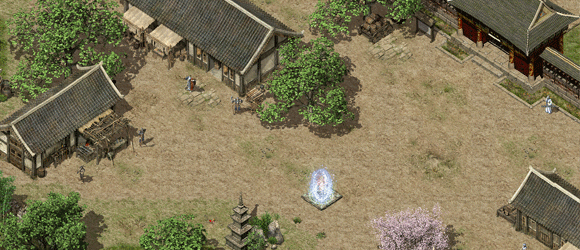 Level Cap Raised
To 160. I think I need not say more!
Fort Evil has been.. reconfigured
We should hopefully see the end of the game crashes and enjoy a new Fort Evil. It looks very grim indeed.
Regional Updates
Sunken Temple
has been compacted and updated, although there are fewer monsters in total, they are more densely packed and respawn much sooner than before. Supers and Champions have also been added to both monster and boss spawns.
New Salvaging and Socketing locations added
Mongchon Mud Wall and Arcane Wall now have new merchants capable of salvaging and socketing your items.
Update Summary
✓ Level cap raised to 160
✓ Skill points required to level skills have been reduced
✓ Weapon socketing location added: Mongchon Wall
✓ Armour, Ring, Belt, Boots, Helmet socketing location added: Mongchon Wall
✓ Weapon salvaging location added: Arcane Wall
✓ Armour, Ring, Belt, Boots, Helmet salvaging location added: Arcane Wall
✓ Sunken Temple has been compacted and updated
✓ New Province : Arcane Province
✓ New Dungeon : Fire Ant Lair
✓ New Dungeon : Insect Cave
✓ New Dungeon : Decaying Den
✓ New Dungeon : Iku's Lair
✓ Fort Evil has been.. reconfigured