We are pleased to announce the release of new content on Project69. Challenge a new level cap and enjoy various content updates along with the release of Prajna Stone Cave.
NEW! Prajna Stone Cave
An old favourite dungeon has been re-released for level 175+ with new monsters and bosses.
✓ Increased level cap to 190
✓ Heroes League set to level 180
✓ New Experience tables
✓ New Monsters
✓ New Bosses and sub-bosses
✓ New level 175+ item sets (including Armour and Weapons)

NEW! Mythic Crafting
As featured on Mir Arcadia – Mythic Crafting allows you to build your own Mythic items.
Collect Mythic Essence from salvaging Mythic items and Sources. Use that Essence in order to forge Mythic Sockets into items.
Once a socket is forged you may insert a Mythic Source, creating powerful items.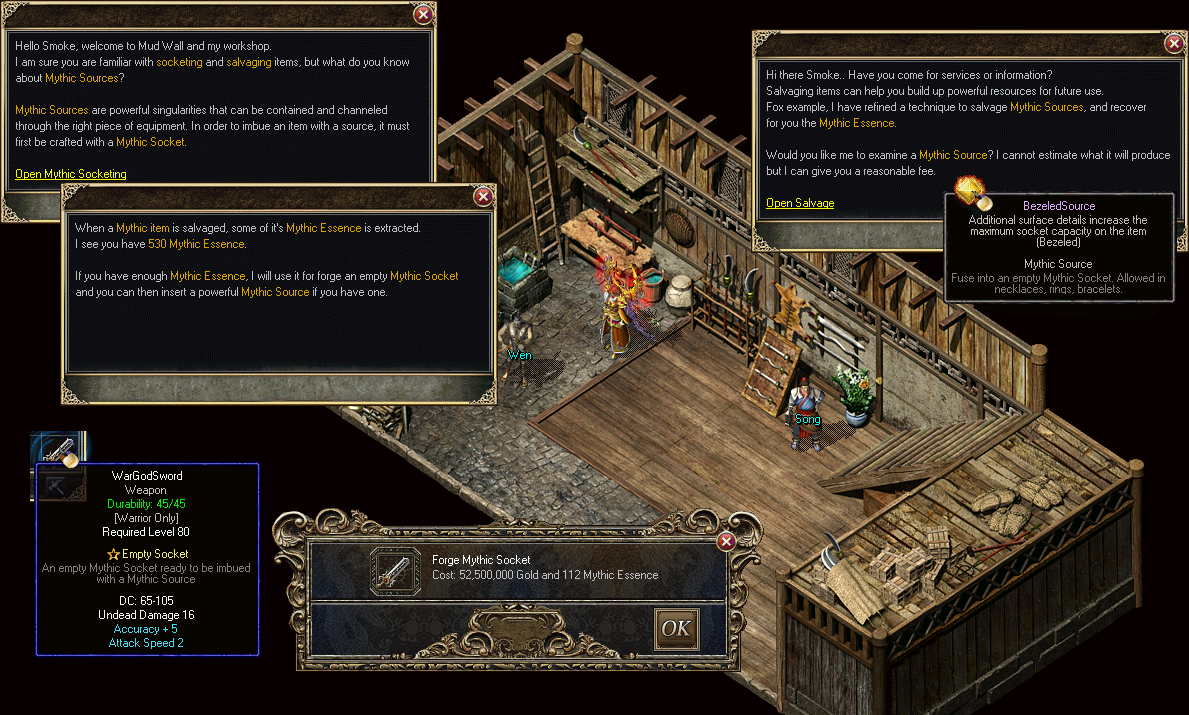 ✓ Added Mythic Crafting in Mud Wall Blacksmiths
✓ Added Source Salvaging in Mud Wall Blacksmiths
✓ Added Mythic Sources to drops
✓ Added Extraction Tool to GameShop
Also in the update
✓ Updated Naga Ruins
✓ Updated Desert Tunnel
✓ Updated GameShop (new prices, new items)
✓ Released EvilSnake pet Arcamon
✓ Fixed Diablo, Baal and Yimoogi event spawns
✓ Fixed The Horadric Staff Quest