Demons & Dragons is back! Kick back and relax this Easter with the revitalised Dungeons & Dragons event. Active for 10 days only!
Dungeons & Dragons is without a doubt an event that everyone looks forward to, not only for fast paced leveling and the unreal loot drops, but for a genuinely fun and exciting experience.
This year, more inspiration has been taken from City of the Damned 2021 with increased spawn density and private hunting areas.
---
Demons & Dragons 2022 will launch on Friday 15th April 2PM BST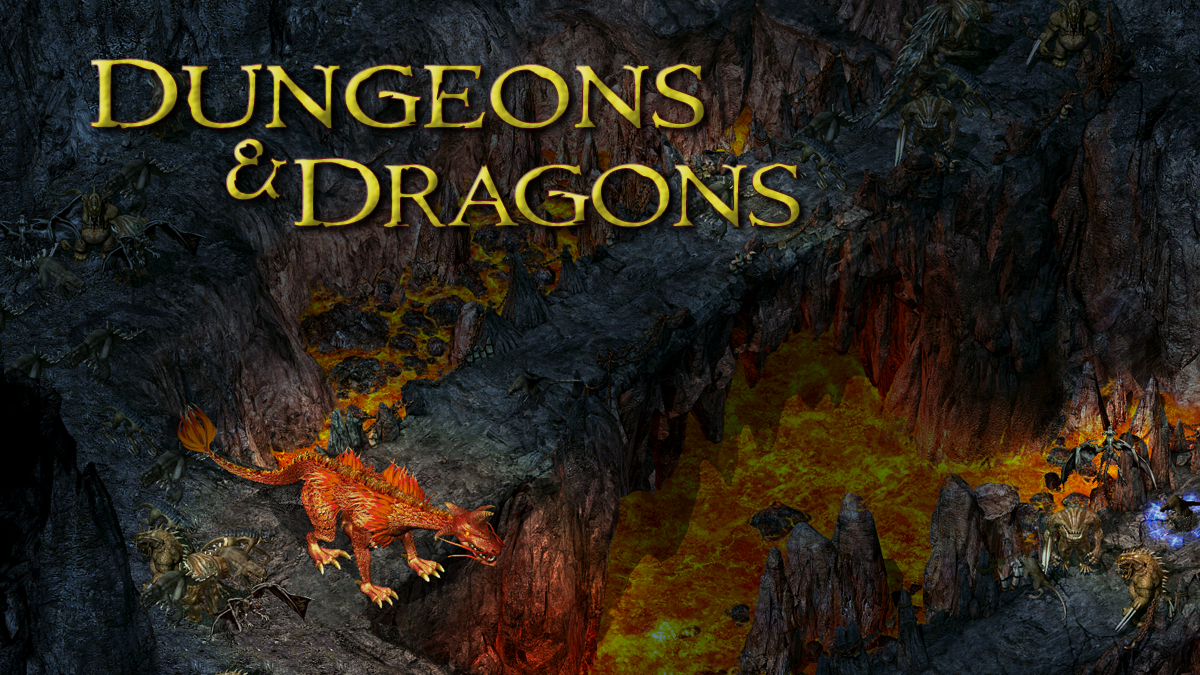 You will navigate the River of Flames and a horde of hell-demons. Hunt Baalram the Destroyer, and challenge the poisonous serpent Glaurung patrolling the lower depths of Lava Temple. Vanquish the Gate Keeper and release the seal to Dragonclaw Caverns. Here you will face Dinraal the Legendary.
The event is divided into 6 regions for different level brackets.
Easy – Levels 0 – 100
Hard – Levels 0 – 120
Difficult – Levels 0 – 140
Nightmare – Levels 0 – 160
Insane – Levels 160 – 180
Legendary – Levels 180 +
---
Private Caverns
Want some peace and quiet? Hunt Lava Larva and find a Fire Stone!
Aegon the Collector looooves Fire Stones! For each you give him he will teleport you to a secret Scorching Cavern. Enjoy up to 200 event monsters, high super rate, extra XP, runes, loot and maybe even a Godzillius!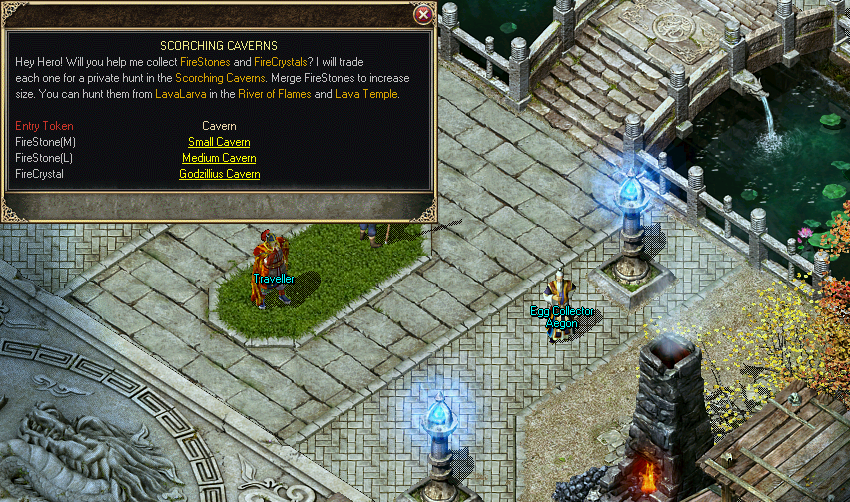 Private Hunts will become available after the reboot at the start of the event until the all the Fire Stones disintegrate on April 27th (at midnight).
---
Dragon Eggs
There are eight races of dragon lurking in the fiery depths that will be available as pets. Dragons will drop eggs which you can hatch into your own pet dragon!
Will you be lucky enough to find and hatch a Dragon Egg?
Where can I find the eggs?
Want to know where to hunt for eggs? Dragons will spawn throughout River of Flames and Lava Temple. Each one will drop a rare dragon egg.
Stone Eggs are the most common and can be found from Herensuge.
Cerulean Egg, of blue colouration, are found from Azuria.
Shamrock Eggs, almost invisible left in the leaf litter, can be found from Longwei.
Marbled Egg, not to be confused as toys, can be found from Tyrath.
Glass Eggs are an incredible sight, extremely fragile, but so beautiful. Found from Dateng.
Garnet Egg, of Red colouration, can be found from Shuxin.
Shadow Eggs, named for their dull tones may be found from Draco.
Fiery Egg, the rarest of them all, can be found from Drake.
Eggs can be traded and sold but once they hatch, they become account bound!
How do I hatch an egg?
With Growth Fungus and Incubation Oil of course! Look after your egg wisely, you do not want to anger the dragon inside..

Hunt for Growth Fungus and Incubation Oil in the River of Flames, then place these onto your egg. Different eggs need different amounts to hatch.
Unfortunately all event items will expire after the event is over. Most dragon Arcamon will survive a little longer before being removed. You will see an expiry (disintegration) notice on the items in-game.