Temple of Ancients was was first released into Arcadia in December 2013. And now, six years later, one of Arcadia's most entertaining bosses, Loki, will fight back with a vengeance.
Players fight Loki in the original release December 2013.
Ancient Expansion
The Thunder Throne is an exciting new 20 floor expansion to Temple of Ancients. The earlier floors are designed for the original level group of 125, with dense spawns and new monsters. The deeper levels are designed for the real Heroes of Arcadia, the level group of 162.
The main items dropped in this region are the same as Crystalline Temple since they are now in higher demand.
To be released Friday 15th November.
Low Level Floors 1-5
✓ New Loki boss and AI (level 125 boss)
✓ New Sub-boss the Jotunn Overlord
✓ Five floors of spawns
✓ Two floors of SAFE non-pk
✓ New monsters & pets
✓ Increased spawns and increased exp
✓ More chances of Super / Champions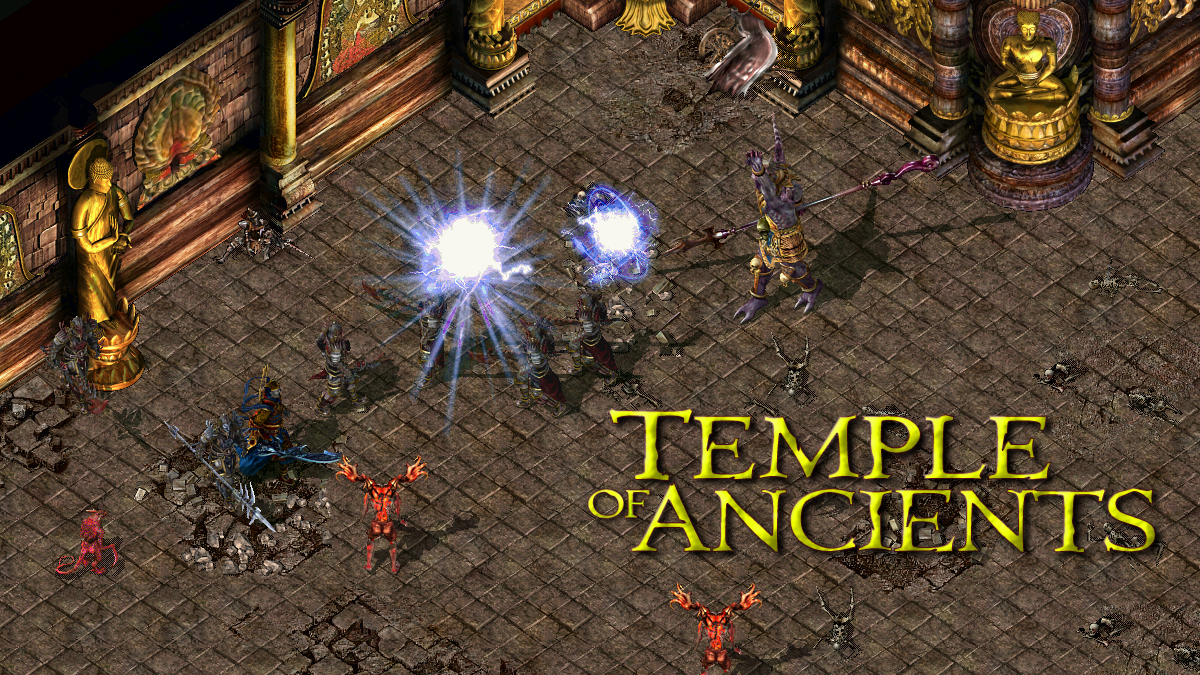 High Level Floors 6+
✓ New Loki boss and AI (level 162 boss)
✓ New boss Jotunn Assassin
✓ New sub-boss Jotunn Overlord
✓ Total 15 floors of spawns
✓ Two floors of SAFE non-pk
✓ New unseen minions & pets
But beware! Some maps are simply electric. Electric charges make hunting without the right equipment dangerous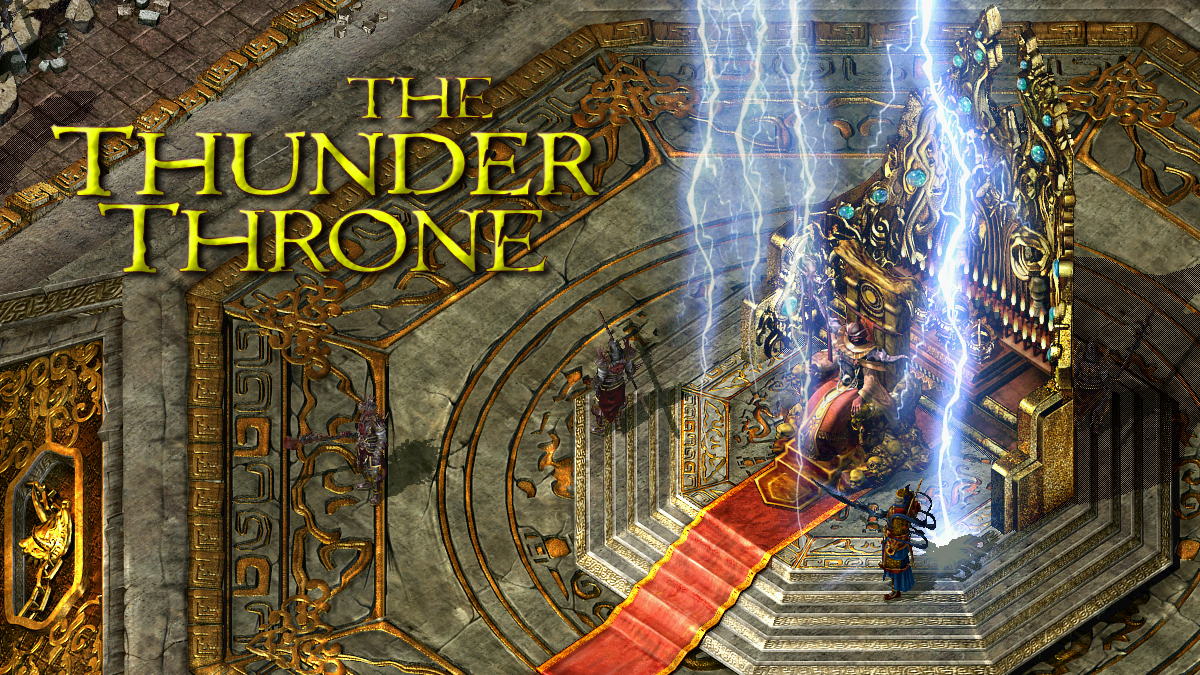 Upcoming
Siege on Snowbrook: This year's Christmas event will expand on Snowbrook Grotto.
Heroes League: An exclusive membership of only the strongest Heroes.
Ancient Items: Special attributes permanently imbued into ultra rare items.
Yimoogi Update: The weekly challenge will be updated with new maps and mobs
Past Bichon Ultimate: Another dungeon update, including items and cap raise
Details of these updates will be announced nearer the time.