Are you feeling the Christmas spirit yet? Tis the season to be jolly with events on Arcadia. Download the game, log into your account and enjoy barrels of fun until January 3rd.
Christmas buffs – ACTIVE NOW!
Snowbrook Grotto – STARTS 22nd December
Siege on Snowbrook – FIRST SIEGE 6PM WEDNESDAY 22nd December!
Snow is falling, all around us!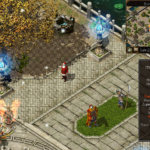 BUFFS ACTIVE NOW! Warm up with up with some sizzling hot buffs. Almost a whole week long of events for the whole server to enjoy. 
✓ From 17/12/2021 2pm GMT to 19/12/2021 2pm GMT enjoy Experience multiplier x1.3 and Double Mythic Drops.
✓ From 19/12/2021 2pm GMT to  21/12/2021 7pm GMT enjoy Double Supers and Champions and Extra 50% Magic Find.
✓ From  21/12/2021 7pm GMT to 22/12/2021 11pm GMT enjoy the First Quarter Moon.
Main Events
Not to be missed; this year's main event is split into three forms. The classic Snowbrook Grotto group dungeons are back with updated monsters, spawns, drops and NEW MAPS!
The thrilling Siege on Snowbrook has again returned to wreak havoc with your hunting schedules – PLUS Siege on Snowbrook Pass for all you up and coming stars.
And finally, found a present for Santa? Great! Return it to him and take a trip to his Grotto. Christmas Trees and Sneaky Santas drop PRESENTS to return to good old Saint Nick in Snowbrook.
The main events kick off on December 22nd.
Snowbrook Grotto
Players will see Old Saint Nick appearing in Snowbrook (220:130) ready to teleport you to the one and only Snowbrook Grotto – Six vast dungeons of ice and snow, where goblins and minions will send chills throughout your body. Look out for the super-boss Grotto Troll and his lieutenant Grotto Guardian, amongst hordes of thrilling, chilling, sub-zero-killing monsters with fingers full of jewellery.
✓ Snowbrook Grotto – Cavern 1 [Easy] – (Levels 100 and below)
✓ Snowbrook Grotto – Cavern 2 [Hard] – (Levels 120 and below)
✓ Snowbrook Grotto – Palace 1 [Difficult] – (Levels 140 and below)
✓ Snowbrook Grotto – Cavern 1 [Nightmare] – (Level 140-160)
✓ Snowbrook Grotto – Cavern 1 [Insane] – (Level 160-180)
✓ Snowbrook Grotto – Cavern 1 [Legendary]– (Level 180+)
And ho ho ho .. Watch out for Sneaky Santas or Rune Goblins escaping the scene with Jewels, Gems and Loot!
Grotto Highlights
✓ Snowbrook Grotto – 4 instanced dungeons with 6 large maps – NEW MAPS FOR 2021!
✓ New higher level monsters and new level brackets (updated monsters for 2021)
✓ Hundreds of Rune Goblins and Sneaky Santas to collect upgrades
✓ Three Christmas-time exclusive Arcamon to collect – Wolf, Frost Tiger and Troll
✓ Updated rune drops so the more sought after runes will drop more frequently
✓ A full set of Ultra Marbles and Ultra Orbs – including a Mystery Marble which can be used to upgrade any set
✓ Christmas exclusive mini-quests to guide you through the event
✓ Xmas trinkets and potions
✓ Upgrade your gems *almost* risk free with Careful Keven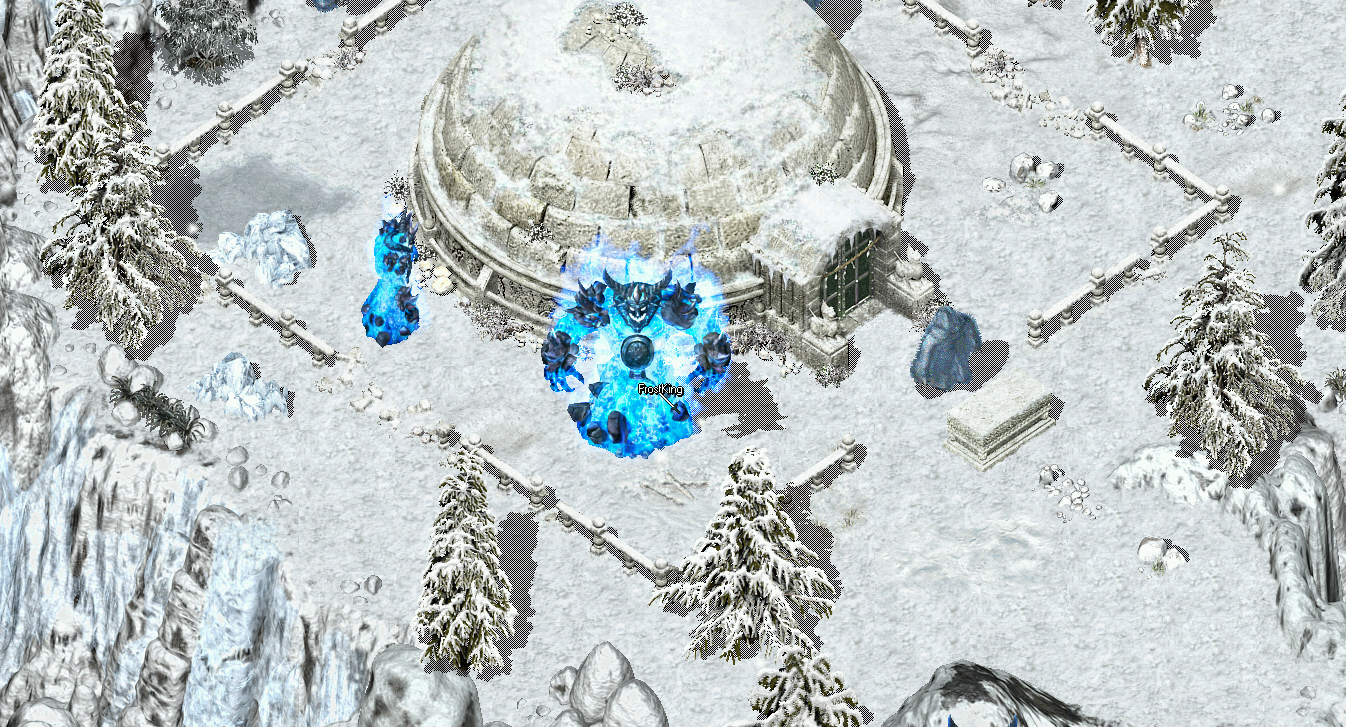 Siege on Snowbrook
The Siege on Snowbrook has been a huge success in previous years. So why miss it out this year? A new set of higher level monsters will now spawn with all the new kits released in 2021 and includes a mini siege on Snowbrook Pass for the under level 140s!
Every day at a randomly determined time, there will be a huge respawn event. Thousands of monsters, including bosses will spawn throughout the province. Players will receive  a one hour warning of the impending invasion so there will be time to prepare.
There is a time limit of 4 hours to complete the siege. If successful, in the final respawn there will be a super-boss which is guaranteed to drop either a a Crystal, HolyCrystal, Celestial, Rejuvenating or Elysian item. The portal to Snowbrook Grotto will lock while under siege.
✓ Daily Sieges around Snowbrook province
✓ Vast respawns of over 20 thousand monsters
✓ Mixed with over 50 sub and boss spawns
✓ Siege will only be announced in game with 1 hours notice
✓ The Snowbrook Grotto teleport will lock during the Siege
✓ Sieges extend to Snowbrook Pass with level 140 and under monster spawns
✓ Snowbrook Pass is locked to over 140s keep those pesky high levels away
✓ Lower level Frost Giants and Frost Kings especially for you up and coming stars!
✓ Siege ends with a super-boss, guaranteed to drop a super-rare
Santa's Private Grotto
Active again from last year are the private Grotto hunts. Find Santa's lost presents and return it to him to take a trip to his Grotto, a private mini-dungeon and a chance to collect more runes and rares. Christmas Trees and Sneaky Santas drop the presents to help fill Santa's Sack.
Dungeons have been improved from last year with new maps, a different arrangement of monsters and revised drop files.
Get rare loot including Skills, Arcamon, Mounts, and selected GameShop items such as Recall Sets, Drake Necklaces etc.