Merry Christmas 2022! 
We at Arcadia are pleased to announce Snowbrook Christmas 2022.
This year (in an attempt to improve the experience) the whole event has been simplified and reduced into basic public / private dungeons. There will be no sieges or province spawns. On the whole, monster strength has been reduced and spawn numbers increased so that the event will be more similar to Halloween's City of the Damned which was well received this year.
Snowbrook Grotto
Players will see Old Saint Nick appearing in Snowbrook (220:130) ready to teleport you to the one and only Snowbrook Grotto – Six vast dungeons of ice and snow, where goblins and minions will send chills throughout your body. Look out for the super-boss Grotto Troll and his lieutenant Grotto Guardian, amongst hordes of thrilling, chilling, sub-zero-killing monsters with fingers full of jewellery.
✓ Snowbrook Grotto – Cavern 1 [Easy] – (Levels 100 and below)
✓ Snowbrook Grotto – Cavern 2 [Hard] – (Levels 120 and below)
✓ Snowbrook Grotto – Palace 1 [Difficult] – (Levels 140 and below)
✓ Snowbrook Grotto – Cavern 1 [Nightmare] – (Level 140-160)
✓ Snowbrook Grotto – Cavern 1 [Insane] – (Level 160-180)
✓ Snowbrook Grotto – Cavern 1 [Legendary]– (Level 180+)
And ho ho ho .. Watch out for Sneaky Santas or Rune Goblins escaping the scene with Jewels, Gems and Loot!
Grotto Highlights
✓ Snowbrook Grotto – 4 instanced dungeons with 6 large maps
✓ New higher level monsters for 2022
✓ Hundreds of Rune Goblins and Sneaky Santas to collect upgrades
✓ Three Christmas-time exclusive Arcamon to collect – Wolf, Frost Tiger and Troll
✓ A full set of Ultra Marbles and Ultra Orbs – including a Mystery Marble which can be used to upgrade any set
✓ Christmas exclusive mini-quests to guide you through the event
✓ Xmas trinkets and potions
✓ Upgrade your gems *almost* risk free with Careful Kevin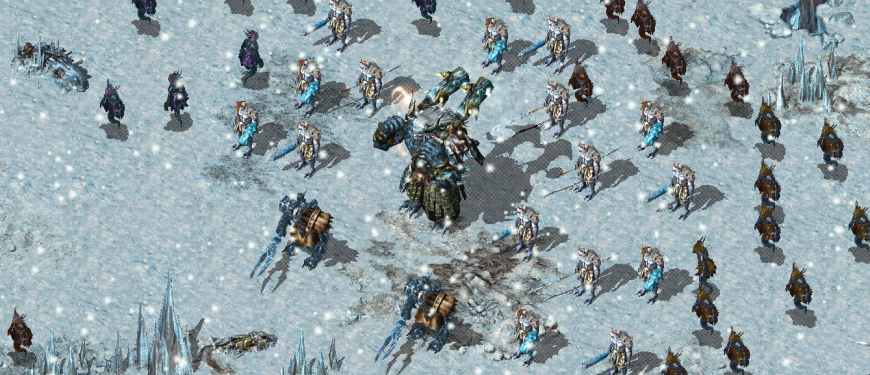 Santa's Private Grotto
Active again from last year are the private Grotto hunts. Find Santa's lost presents and return it to him to take a trip to his Grotto, a private mini-dungeon and a chance to collect more runes and rares. Christmas Trees and Sneaky Santas drop the presents to help fill Santa's Sack.
Dungeons have been improved from last year with new maps, a different arrangement of monsters and revised drop files.
Get rare loot including Skills, Arcamon, Mounts, and selected GameShop items such as Recall Sets, Drake Necklaces etc.
Extended Event Buffs
Enjoy the nee year with extended event buffs:
XP Multiplier 1.5x from Jan 3rd to Jan 6th
3x Super and Champs from Jan 7th to Jan 9th