Summer is just around the corner – and with an extended bank holiday weekend coming up, we thought it would be a great time to release some new content.
Ruins of the Consumed Souls
The next level of Hunting Ground has been located deep in the jungle of West Bichon; the Ruins of the Consumed Souls.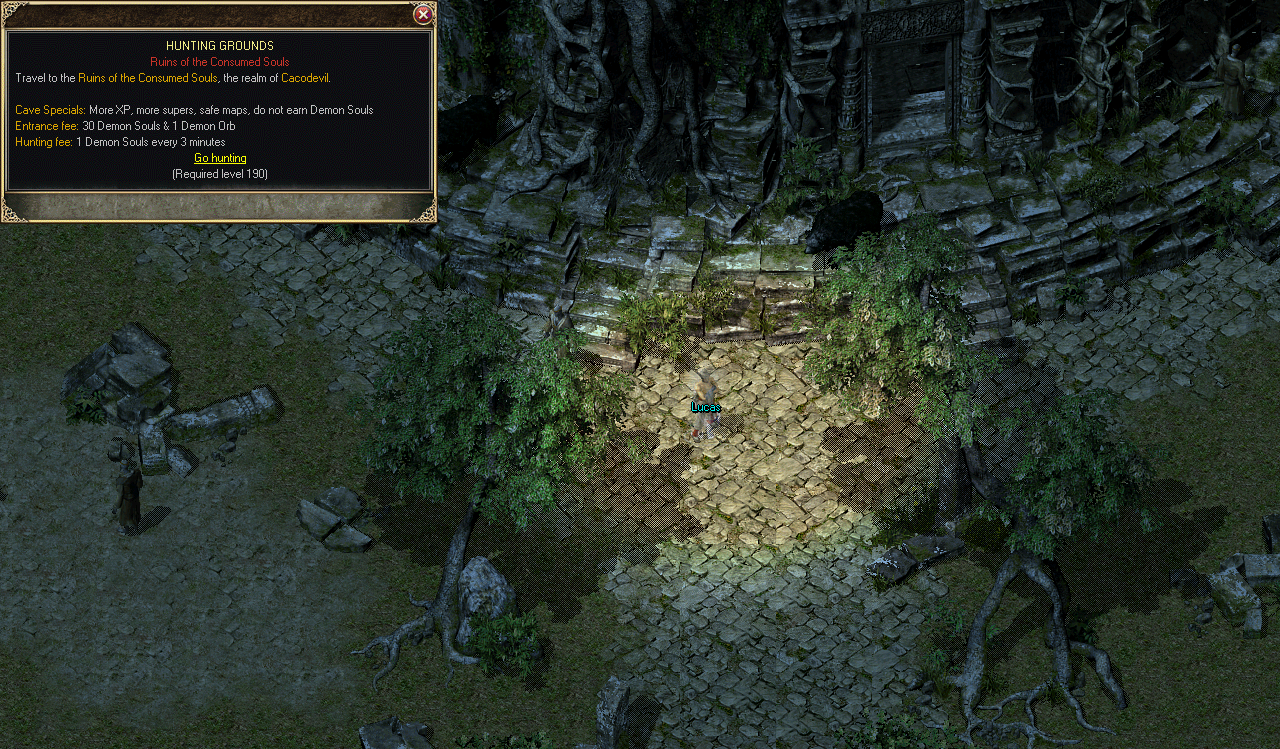 Entry requires level 190, a Demon Orb and 30 Demon Souls.
Epic Guild Hunts
All Guilds level 20 and above can open up to two portals a week to a specially designed dungeon. During the initial testing phase there will be three potential dungeons available; Legendary Oma Cave; Completely Dead Mine and; Burning Wooma Temple (Level 30+ Guilds).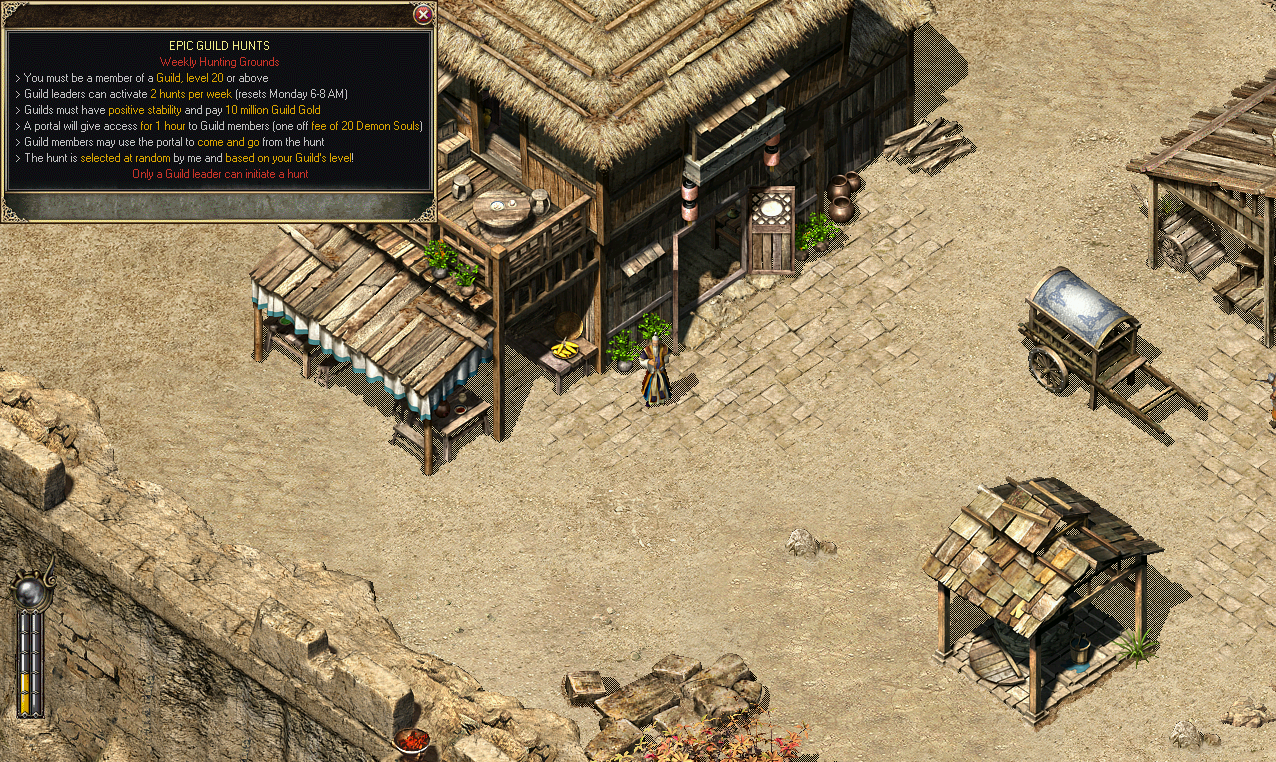 These dungeons contain very high level monsters and are designed to be responsive to Guild size and activity. Expect all members to attend a raid!
Kill Quotas
Looking for an upgrade? Garret in Mud Wall needs some help and is willing to pay in cold hard crafting materials.
Bounties start at level 150 and refresh 1 hour of continuous active game time after completion of previous mission or log in.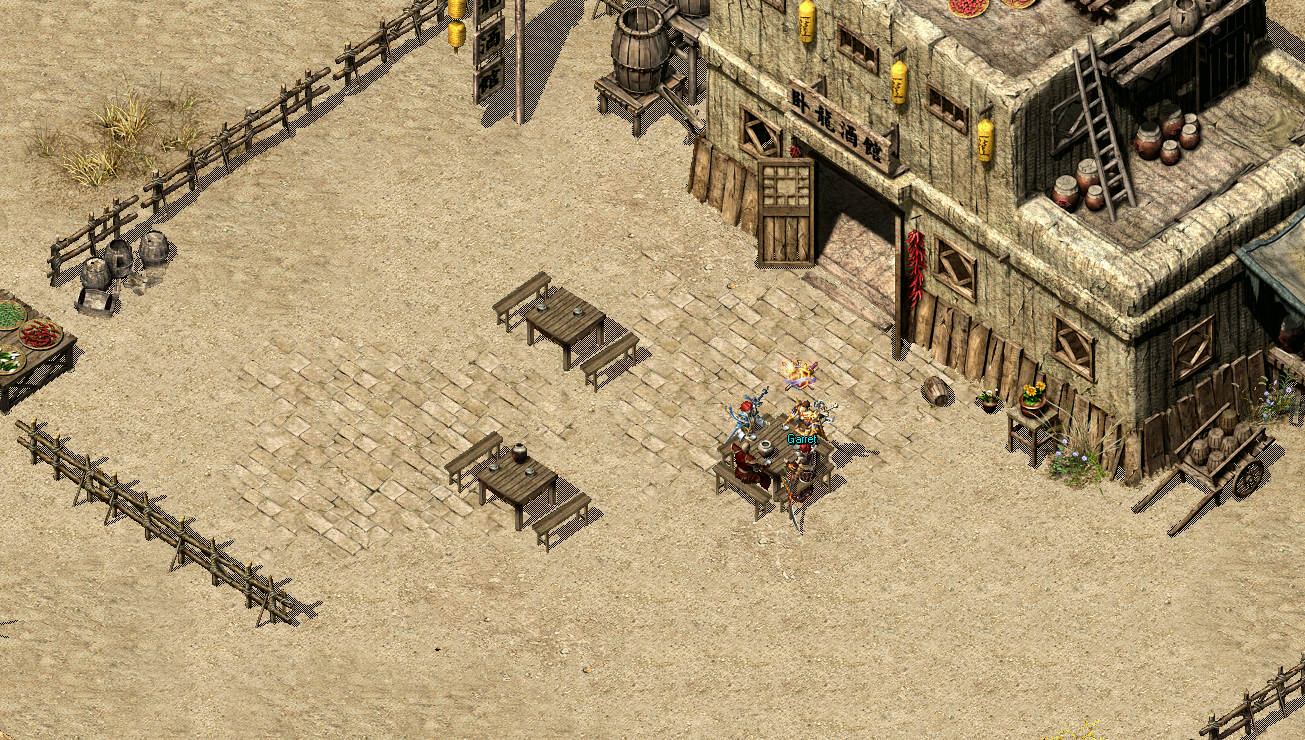 Other Updates
✓ Guilds must now be level 15 and above to form alliances
✓ Guilds must be level 20 and above to request a Castle conquest war
✓ Recalibrated set item stats for level 170 + by adding more DC/MC/SC/AC/MAC where appropriate
✓ Updated monster levels, HP & drops in weekly challenges Sunken Ship, Baal, Diablo and Yimoogi Challenge
✓ Refreshed the Achievements landing page
✓ Added crafting materials and upgrade pathways for the West Bichon armours