..Monsters, stalking through the night, Halloween is the Night of Fright.
Fear is what this night brings. Along with many other things…
Come and join us on Arcadia Saturday 24th for the beginning of an epic Halloween adventure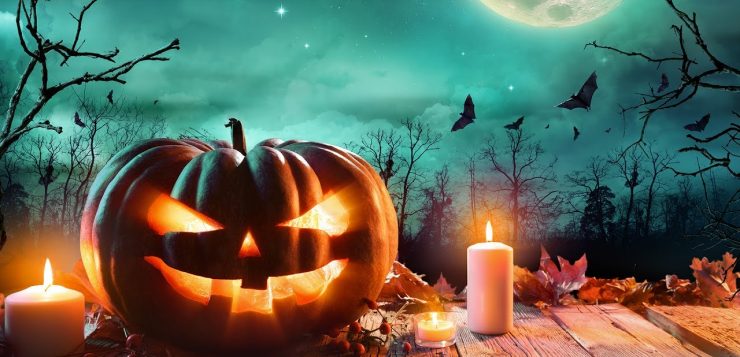 Ghouls & Ghosts
Definitively our biggest event yet. Ghouls & Ghosts contains an epic 28 maps for each of the 5 level brackets. Enjoy the combination of our Hellraiser and the Forsaken Ruins events into one legendary adventure.
Players will see an NPC called Chucky appear in Bichon Wall, who will gladly take you to various areas of the event. Our primary focus has been to provide fast experience and lots of runes, but there's plenty more to keep you distracted from cold weather and local lockdowns.
Main Event Highlights
✓ City of the Damned – 22 maps per level bracket
✓ Forsaken Ruins – 5 maps per level bracket
✓ Simple Questline for a free subscription
✓ Sub-bosses: Pumpkin Reaper & Green Witch
✓ Bosses: Grim Reaper and Cacodemon
✓ Super-boss: Hellraiser
✓ Hordes of ghoulish and ghostly monsters
✓ Regular Super and Champion spawns
✓ Over 500 Spectre and Ancient Shrines per hour (runes!)
✓ Collect Marbles and craft an Ultra Orb
✓ Craft creepily good elixirs
✓ Carve grotesque pumpkin headpieces
✓ Event exclusive Space Stone added to the GameShop

Instances
Ghouls & Ghosts – Difficulty Easy – level 100 and below
Ghouls & Ghosts – Difficulty Hard – level 120 and below
Ghouls & Ghosts – Difficulty Difficult – Level 140 and below
Ghouls & Ghosts – Difficulty Nightmare – Level 160 and below
Ghouls & Ghosts – Difficulty Insane – All Players
City of the Damned
We have made some major changes to the old Hellraiser event, firstly by rebuilding all the maps and updating all the monsters and spawns. The region has been made into 5 instances for different level brackets instead of the old one instance which contained 3 sub-regions.
Treasure chests have been removed and replaced with the spooky spectres that like to ambush their unsuspecting victims. Watch out, spectres sap mana and could leave you breathless. You will find more Mad Pumpkins spawns dropping gems and candy, more monsters overall and more super and champions.
City of the Damned consists of 22 maps with the main region containing over 4500 spawns of shadow-less souls, and haunting horrors.
Arcamon and Evolutions
Restless Blademan -> Restless Captain
Returned Fighter -> Returned Warrior -> Returned Elite
Mad Pumpkin -> Pumpkin Reaper
The Grim Reaper
The Forsaken Ruins
Enter an icky, sticky, smelly ruin under a gruesome swamp. Find the secret portal to the Shadow Swamp – a safezone with merchants and the entry portal the Forsaken Ruins. You may log out here but leaving the region will mean you must repay the GamePoint entry fee. Hunting in the Forsaken Ruins will cost you regular amounts of GamePoints!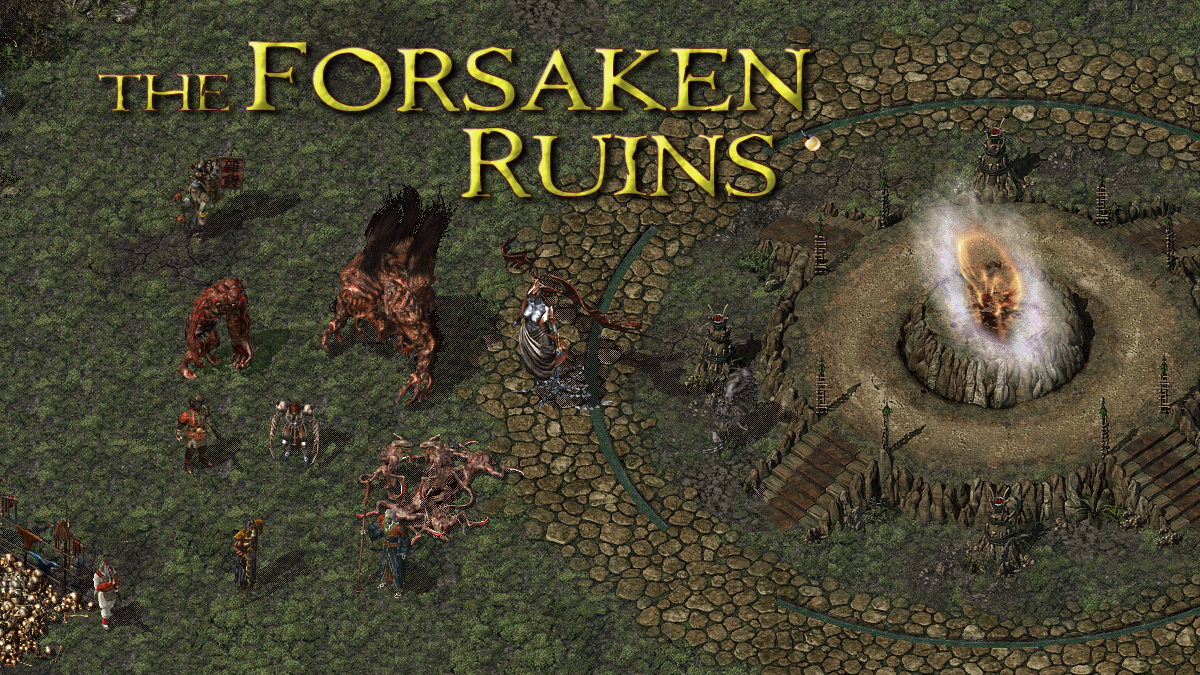 The Forsaken Ruins is made up of five maps with event unique mobs. Get special treats, and find Ancient Shrines. Try solo a Green Witch, and take a team to defeat the stinking rotten Cacodemon. It is here you can craft creepily good elixirs or carve grotesque pumpkin headpieces to boost your stats.
Event Schedule Halloween 2020

Sat 24th Oct 2PM – Double Drops & Extra 50% Magic Find (two days)
Mon 26th Oct 2PM – 50% more spawns and Gold Find x2 (two days)
Wed 28th Oct 7PM – Double Mythic drops plus Lunar Full Moon (Spawns + 10%, Exp + 30%, Double Super & Champions)
Fri 30th Oct 2PM –  Ghouls & Ghosts event begins
Mon 9th Nov 11PM – Ghouls & Ghosts event ends
*Times may vary internationally as UK Daylight Saving Time ends on 25 October 2020 at 01:00 GMT. Clocks go back one hour and we change to Greenwich Mean Time. Type @time in game for server time.
Free event pet
A free event pet will appear in your character's bag as soon as the event begins on Saturday (or when you log in afterwards). Sign your name on our Facebook post to claim your free pet.
The small print
All event items will expire after the event ends, this includes Space Stones, Arcamon, Elixirs, Candy and Pumpkin Heads. For more details see the item description for a disintegration time.
Some floors in the event dungeon do not allow player drops, random teleporting, teleport rings, log-out and recall.
Some areas are protected from player drops, others are not, please press 'M' to find out the current map settings
If you get too scared please put the lights on, turn the sound off and always remember a TownTeleport! (or press H for home)