Ayarin Province
The new province of Ayarin will be the main release, containing the Temple of the Cursed Jungle and the Caverns of the Lost Dragon. Here you will find a great horde of monsters, supers, champions, commanded by new sub-bosses: Inria Stormcaller and Gifsia Flamebringer.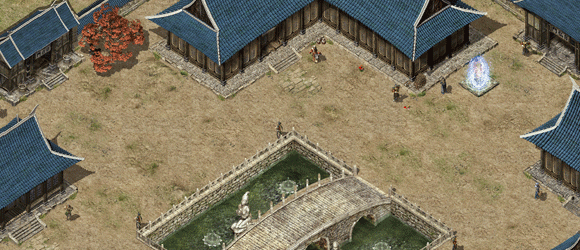 The bosses of these dungeons, MinotaurBull and Everele, look forward to meeting you in battle..oh and good luck with the secretive super-boss – Raezohr, should you happen to find him!
Regional Updates
Sunken Temple
has been compacted and updated, although there are fewer monsters in total, they are more densely packed and respawn much sooner than before. Supers and Champions have also been added to both monster and boss spawns.
Savage Terror Temple
a deathly reincarnation of one of the most renown dungeons in Mir and will be added in addition to the new province. FireWall at the ready!
Update Summary
✓ Wizards can now tame Naga
✓ Reduced price of Life Stones
✓ Recovery Ring function added
✓ Widened the landing zone of Bichon Wall "Teleport Home"
✓ Naga Region, Ruins and Desert City drop rates increased
✓ Increased rates to get Weapon and Clothing Designs
✓ New Province : Ayarin Province
✓ New Temple : Temple of the Cursed Jungle
✓ New Dungeon : Caverns of the Lost Dragon
✓ New Dungeon : Savage Terror Temple
✓ New Sub-Bosses: SavageTerrorKing, InriaStormcaller, GifsiaFlamebringer
✓ New Bosses: SavageTerrorLord, MinotaurBull, Everele
✓ New Super-Boss: Raezohr
✓ Sunken Temple has been compacted and updated